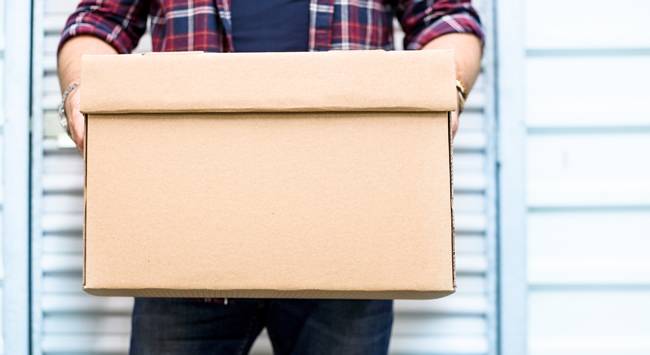 Most of us end up needing self-storage at least once in our life but it's not something you would know about until you actually need it. That means a lot of first timers who are often confused about how self-storage really works. If you're looking at renting storage space for the first time or just aren't sure what self-storage is then don't worry, we're here to help.
What Is Secure Self Storage?
Self-storage is pretty self-explanatory. It's simply a business and local service that enables people, whether it's individuals or commercial, to rent secure storage space remotely. This is usually because they don't have enough space on their own premises or because what they want to store doesn't need to be kept on premises and is therefore potentially wasting the space it is using.
Self-storage facilities are all totally different and many specialise in particular areas or industries or offer different amenities and additional services, but all self-storage facilities should offer some basics.
The best security – CCTV and alarm security systems are a must, and should all be in place to ensure your goods always stay safe and secure.
Clean and dry space is essential – storage units should always be clean and dry to protect your goods against damp and other damage.
Accessible – whether there are clearly outlined working hours with a member of staff available or secure pin-code access for 24/7 access, you should know when you can get to your goods and should always have access during these times.
Secure self-storage is also usually a very affordable way to get some extra space, especially today when space is so valuable, and your facility may offer a range of additional benefits that provides more value for money such as a UPS access point, specialised advice and help, removals and much more.
Secure Self Storage Exeter
Why do people need secure self-storage? Self-storage was born out of the need for more space, but there are many reasons why people may need more space in their life. For individuals looking at personal storage one of the most popular reasons is downsizing, or moving to a new house where it is often necessary to store some or all of your furniture and personal items between properties.
Personal storage is also great for keeping your items safe and making space for home renovations, decluttering and claiming back previously unused space in the home or simply because your property is too small for some of your more sentimental but rarely used belongings. Students especially may require storage for keeping their personal effects during the summer between student housing or while they travel.
For businesses, commercial storage space can be used as additional stock space and mini-warehousing, a useful hub for storing stock and running an online business, archiving old paperwork that maybe still needed for legal reasons, storing bulky exhibition equipment that is only needed once or twice a year and even as affordable office space to run the businesses itself.
Whatever the reason, many people find they need a bit of extra space at some point in their lives whether it's just a short-term stay or even as a longer-term and permanent solution.
How To Rent Secure Self Storage
Renting your own storage space is relatively straightforward but it can be hard to know where to start or be confused by some of the processes if you've never done it before. Why not call us to find out more!
Self-Storage in Exeter
Do you need to free up some space? Whether you need to declutter your home or business, or you require temporary storage due to relocation, we offer self-storage in Exeter at competitive prices. With high levels of security and a yard of secure shipping containers available in a range of sizes to suit your needs, your belongings are safe with us. Offering both long or short-term storage solutions, our flexible contracts offer value for money. Ideally located at Exeter airport, the M5 and A30, we are easily accessible for customers throughout Devon and beyond. To book a self-storage unit, call us now.