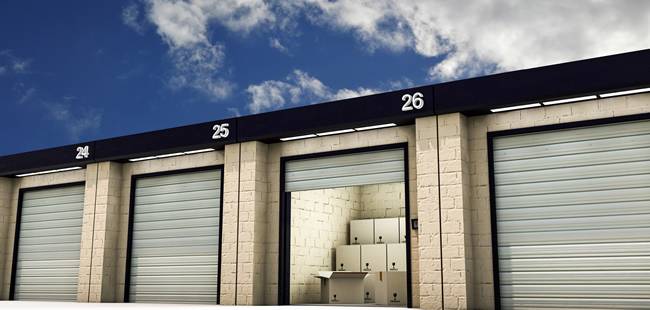 If you are looking for self-storage for your business, there are always worries about find the perfect business storage provider. Will they have the right sized unit? Are my items be safe? Is self-storage affordable? Well we will help you answer these questions and give you some helpful hints along the way.
What To Look For At Self-Storage
There are many companies that provide self-storage for business but knowing which key points to look out for will help you make the perfect choice for your company: –
– What size unit do I need? The first step is to get all the items together that you wish to store. This will help you to best understand the room you need. Do remember that certain items such as chemicals and anything degradable cannot be stored.
– Where is the Storage unit Located? Choose a self-storage unit close to your business premises, you don't want to travel miles to collect items from your unit.
– Is the security good? Here at Heaver Bros we provide 24-hour security at our facility, ensuring all our units are covered throughout the day and night.
– How much will I pay? Always check your payment policy and each unit will vary in price depending on the size you need. Make sure there are no hidden costs ad don't forget insurance is always a good idea.
Don't Forget To Ask Questions
Don't be afraid to ask questions. A good self-storage company, such as us, will never mind you asking questions about prices, security or any thing to do with the storage of your business items. Heaver Bros are happy to answer any questions you have and if you not sure we are more than happy to guide you through each stage of self-storage for your business.
Self-Storage For Business Exeter
If you are looking for self-storage for business in Exeter, come to Heaver Bros. At Heaver Bros Exeter, we offer practical and secure storage space to cater for any needs you may have. We offer advice on sizes that are best for you and how you can make the most out of what you have. So, if you are interested or to receive a free quote, be sure to call our team today.