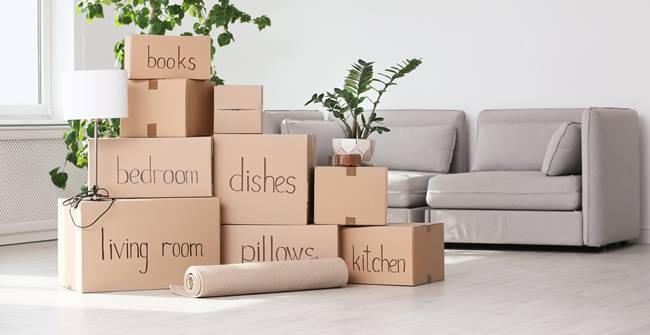 Heaver Bros can provide you with business storage units in Exeter, no matter the size of your business. These can be converted into fully functioning offices or meeting spaces to cater for your needs as an established company. Our secure location will ensure your assets are always safe, so you can put your trust in us. Read on to find out more about at you should consider when choosing a self-storage space for your business.
Exeter Storage Unit Sizes
We have storage unit sizes of all different kinds. Whether you're just using the space for storage, an office or want some extra room to hold more people, we have something for everyone. Something to keep in mind when choosing your unit is that you don't want to be paying for a half full space, so ensure the size you get will be used efficiently. At the same time, keep in mind the possible growth of your needs or of your business. For example, if you suddenly need more room to store more belongings or additional staff, initially buying a smaller plot will most probably not accommodate for this.
Self Storage Prices Exeter
Our self-storage prices are the best value for money you'll find in the area. Obviously, prices differ depending on the size. We have spaces like 20ft x 8ft office containers at £1200, insulated workshops at £2500 and 32ft x 10ft cabins at £3000. These are only a few of the many units we have to offer so check out our website or call us today for a free quote or advice on what's best for you. We suggest coming to view the plots before you buy and promise to have no hidden costs to surprise you with later as we are completely transparent with you from the start.
Storage Unit Offices Exeter
If you're looking to branch out from working at home and have your own independent space, our storage unit offices in Exeter are perfect for just that. We have all sorts of sizes to cater to whatever your needs may be, whether you want a small office space for yourself or are looking to move your whole business. The land we operate on is interruption free, secure and surveyed 24 hours a day, so you have peace of mind, we also provide internet connection. Compared to renting a building office space, costs are low to run our containers which gives you more money to invest in the business.
Local Self Storage Exeter
When choosing where to locate yourself, our local self-storage should be your first choice. We are in a great location as there's no noise pollution from motorways or main roads as we are located far from them, you will however hear a train every so often but compared to other noises that could be bothering you, they aren't as loud or as frequent. Surrounded by fields, we have peace of quiet for majority of the day and are an easy place to get to, our 24-hour access is useful for everyone.
Storage Unit Security Exeter
As mentioned before, we provide storage unit security. This is so you can rest assured that your belongings and important documents are safe when your leave. Heaver Bros are aware of how important this is to you, so we ensure to look after you as customers and people too. Not only do we have 24-hour security installed, we also have alarm systems and access door entry so only those who are permitted can enter. If you would like to find out more about the security and safety of your storage unit, please contact our team today.
Self Storage Near Me
There are many things to consider when choosing a storage unit space for your business, but we at Heaver Bros aim to make the decision as easy as it can be. Make the right decision and go with a company which is trusted and safe. If you require any more information, give our team a call today and they'll be happy to help.